Rosie O'Donnell said Tuesday that her daughter, 17-year-old Chelsea, is missing.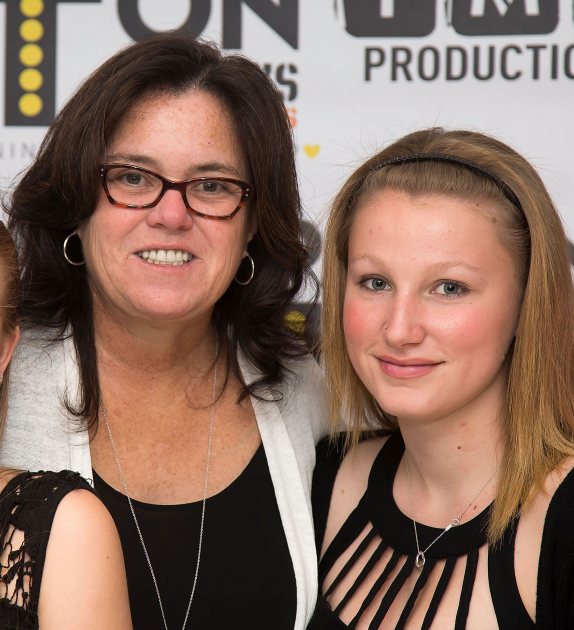 Rosie O'Donnell and Chelsea Belle O'Donnell on on May 17, 2015 in New York City (Getty)
The star posted a statement on her website asking anyone who might have seen Chelsea – who has not been accounted for since last week – to reach out to authorities.
"Rosie O'Donnell's 17 year old daughter, Chelsea O'Donnell was reported missing. Nyack, New York police authorities have been looking for her in the Rockland County area since Sunday, August 16. She was last seen Tuesday, August 11. She was wearing a black sweatshirt hoodie, dark ripped blue jeans, women's grey converse sneakers and a black backpack. Chelsea has a large tattoo on her right side of a dream catcher with the word 'Breathe,'" the statement read.
PHOTOS: Hollywood's Moms & Their Loveable Little Ones
Rosie's daughter was with her dog when she went missing.
"She left home with her 6 month old therapy dog named Bear. The dog is a 9 lbs brown and black terrier. Chelsea stopped taking her medicine and is in need of medical attention. Any information please contact authorities at 845-358-0206 or 911," the statement continued.
READ: Rosie O'Donnell Explains 'The View' Exit & Split From Wife
Rosie, who is mom to five kids, had daughter Chelsea with first wife Kelli Carpenter.
— Jesse Spero
Copyright 2015 by NBC Universal, Inc. All rights reserved.
This material may not be published, broadcast, rewritten or redistributed.