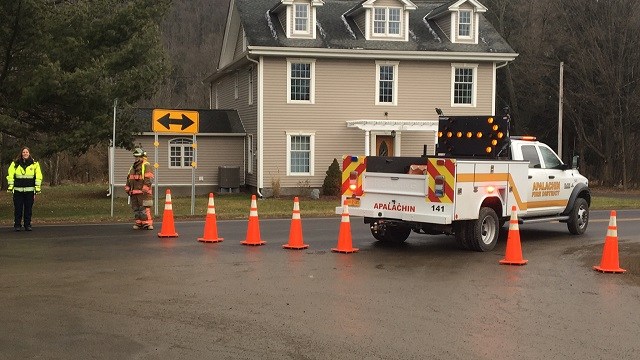 APALACHIN (WBNG) — A portion of road in Apalachin is blocked off following a car crash Friday morning.
Members of the Apalachin Fire Department and EMS Squad confirm the portion of Pennsylvania Avenue in Apalachin was blocked for a car crash, and said that portion of road would be closed for a while.
Our crew on the scene says the roadblock starts at the intersection of Pennsylvania Avenue at Long Creek Road and runs south. Those we spoke with did not know how far down the crash was or where the road block ends.
There is no word yet on how many vehicles were involved or if there are any injuries.