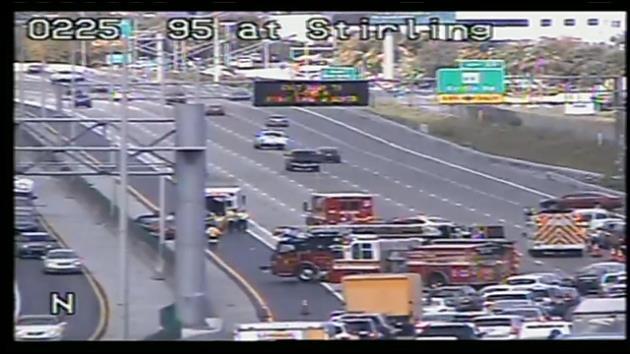 DANIA BEACH, Fla. (WSVN) — Four lanes are blocked on I-95 after a crash left people injured in Dania Beach.
Fire Rescue vehicles responded to the scene of the crash, just before 1 p.m., north of Stirling Road, blocking lanes and backing up traffic as far as Sheridan Street.
About 20 minutes later, several lanes were reopened with only one left lane blocked.
Florida Highway Patrol is investigating.
Stay tuned to WSVN 7 News and wsvn.com for updates on this developing story.